Who we are
SSC Steel Shape Cutters is a new, competent provider of 3D-profiling, located in Dordrecht.

computer-controlled machine cutting of a large range of:
tubes

beams

hollow sections
Exactly to measure!
Sub-contracting does not have to cost a lot, and it will bring substantial savings!
In the world of steel construction there is still a lot of manual work. For example:
- hand marking
- cutting and
- grinding,
to prepare for fitting and welding, which takes a lot of time and effort.

SSC Steel Shape Cutters offer the automated preparation by machine profiling of:
- steel tubes
- beams and
- hollow sections

Fast, accurate, and cost effective!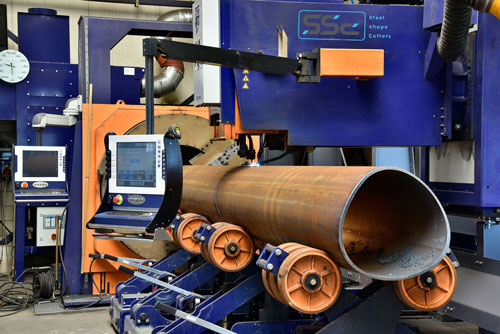 In June 2021, SSC Steel Shape Cutters was founded in Dordrecht – The Netherlands, to contract 3D-profiling on two brand new state-of-the-art machines, fully computer-controlled by processing CAD-models.
Personal
We are always ready to serve our customers, with personal contact, and to give out good advice. We think along with you, about the challenges in constructions, and to deal with new jobs together.
smart solutions

efficient

reliable